An Environmentally Friendly Tick & Insect Repellent
Plant-based pest protection. Tested and proven effective for dogs, horses and people. TickWise is your solution.
Buy TickWise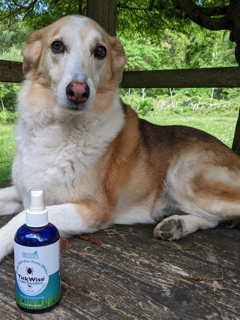 A Repellent
Powered by Nature

An environmentally safe option for tick and mosquito repellent.
TickWise is comprised of pure and effective essential oils.
Our proprietary blend of Cedarwood Oil, Geranium Oil, Citronella Oil, Peppermint Oil, Lemongrass Oil, and Rosemary Oil, fight insects naturally while still offering easily application for your pet. 
TickWise is proven 100% effective for up to 2 hours for ticks and 1.5 hours for mosquitoes * when used as directed. Reapply every 1.5 hours as needed.
Vet approved when used in conjunction with a prescribed flea and tick medication.
TickWise naturally stops ticks in their tracks so they don't hitch a ride onto your animal and into your house making YOU their prime target (Most vet prescribed medications only work once the tick has bitten your animal). 
DID YOU KNOW:
Having pets in your home more than doubles your chances of coming into contact with ticks.
Our solution has no dangerous residue so no need to bathe pets after use.
TickWise OR any other essential oil product should NEVER  be used on cats. Cats lack an enzyme in their liver that prevents them from breaking down essential oils. This ultimately causes a build-up of oils which become toxic to the cat. 
Always be careful to avoid your pet's face and sensitive areas. Some dogs prefer that you spray TickWise on your hands and then rub down their legs and underbelly and any part of them that comes in contact with grass or brush. 
TickWise can also be used as spot treatment by applying a few sprays between shoulder blades. 
Designed by nature but developed by two passionate Moms from East Hampton, NY that care greatly about tick safety and education.
Here's what people
are saying about
TickWise
Protect your Furry Friend!
Do Those Dangerous Ticks and Mosquitoes Get Your Pooch Down? Be Prepared... Not Scared! Backpack Ready! Needle-Nose Tweezers Magnifying Glass Fine Point Marker (to date the bags) 4 Zip Lock Bags 6 Alcohol Wipes 2 oz Travel Bottle of TickWise Flea and Tick Comb Bandanna (Spray the Bandanna, Rub Down Your Pooch, and Tie it Around Their Neck) Tick ID Card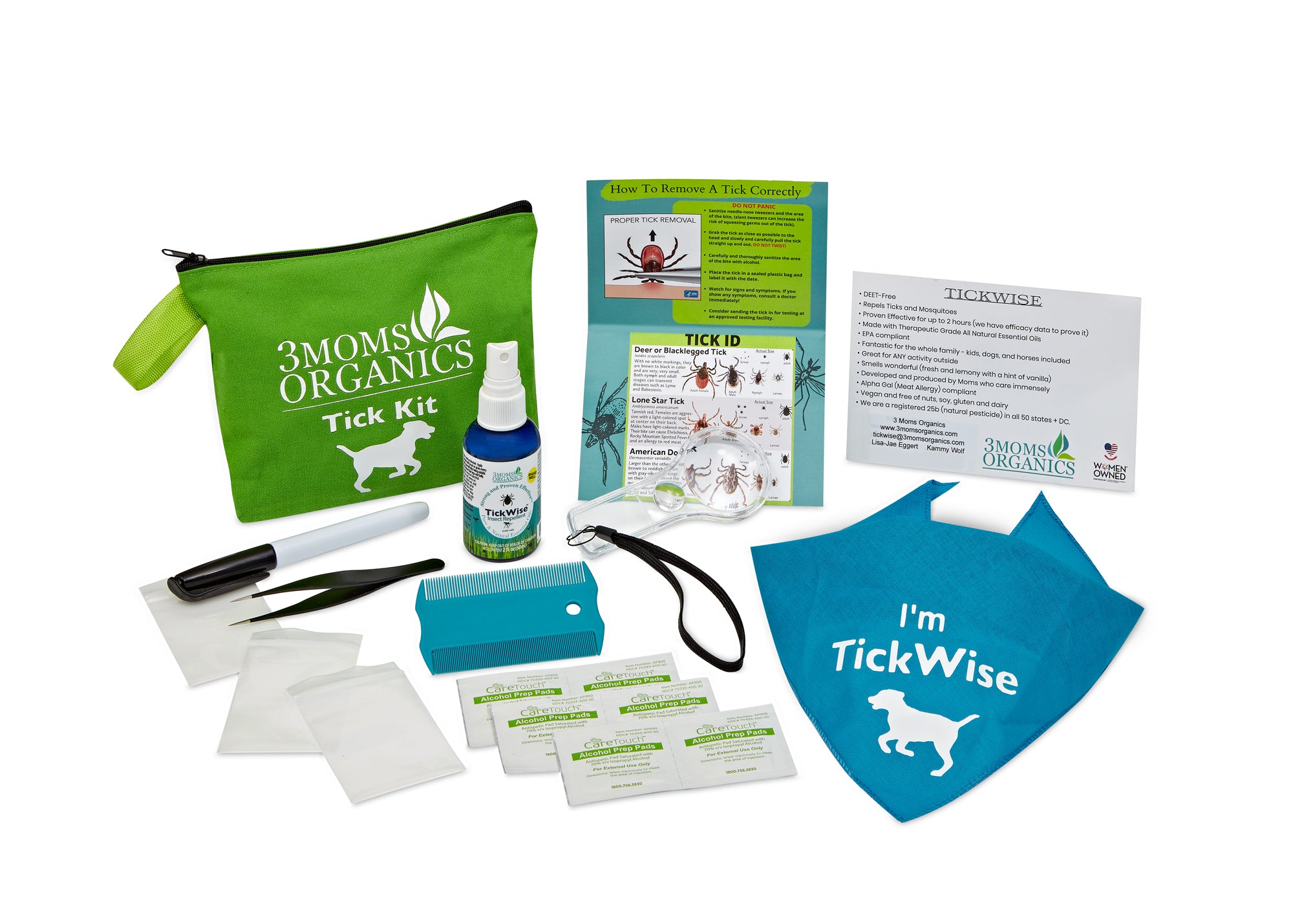 Buy A Dog Tick Kit